Malaysian comedians are the best as we are diverse with our jokes from different types of cultures! If you are looking for ways to entertain yourself during this pandemic, we at The Kind Helper curated a list of Malaysian comedians that you need to know:
Malaysian Comedian
1. Acey Bocey
If you are a fan of the comedian group, Bocey, you definitely would know Achey Bocey who was first discovered in the reality show "Bintang Mencari Bintang" in 2013. Achey is known for his high pitch voice which would make anyone laugh even before he tells his punchline! He is born a comedian and right now, he is making his way into acting, singing and hosting.
2. Zizan Razak
Born in Terengganu, Zizan Razak is one of the spontaneous comedians in Malaysia! He's well known for his jokes and believe it or not, his rapping talent too. Zizan was a runner-up at Raja Lawak in 2007. If you watched the show, you might still remember Raja Lawak as one of the reality shows that most people watched and religiously followed because it was so original, with contestants who are very entertaining! Apart from being a comedian and a rapper, he is also a successful actor and a host.
3. Johan Raja Lawak
You can't say he is not funny because his name says it all, Johan Raja Lawak (King of comedy). He was in the same Raja Lawak season with Zizan Razak but unfortunately, he got a third place in that popular reality show. Johan Raja Lawak has his way of telling his jokes that makes everyone rolling on the floor laughing. Apart from being a comedian, he is also a host, actor and DJ. People would agree with me if I say the funniest thing about Johan Raja Lawak is his laugh!
4. Harith Iskandar
He is a legend of the stand-up comedy that everyone recognises! Yes, he is the one and only, Harith Iskander. His talent was found when his friend convinced him to do stand-up comedy for an audience at Subang Airport Hotel in 1990. Fun fact about Harith Iskander, he won a competition for Laugh Factory's Funniest Person in The World in 2016 which is proof that he successfully made his way to the international level. Known as one of our favourite comedians, he has his own TV show called Harith Iskander: I Told You So as well.
5. Bell Ngasri
I hope the name Bell Ngasri rings your past memories of watching him on the screen as he joined the entertainment industry at a very young age. He started as an amazing actor who is capable of making each of his characters alive and after that, he ventured into the comedy world. A comedian with a big heart, he is encouraging his Instagram followers to make donations using his humour too!
6. Afdlin Shauki
Afdlin Shauki is an all-around entertainer in TV and films, making him one of the most talented comedians around! He is known for his spontaneous jokes written in his films as well as the way he portrays his character in acting. Baik Punya Cilok is one of my favourite movies from him, it is definitely funny and unique in its own way! Other than being a comedian, Afdlin Shauki has a poetic side of him as he wrote a song for Dayang Nurfaizah called Erti Hidup and won the Best Ethnic Pop song at the 19th Anugerah Juara Lagu.
7. Saiful Apek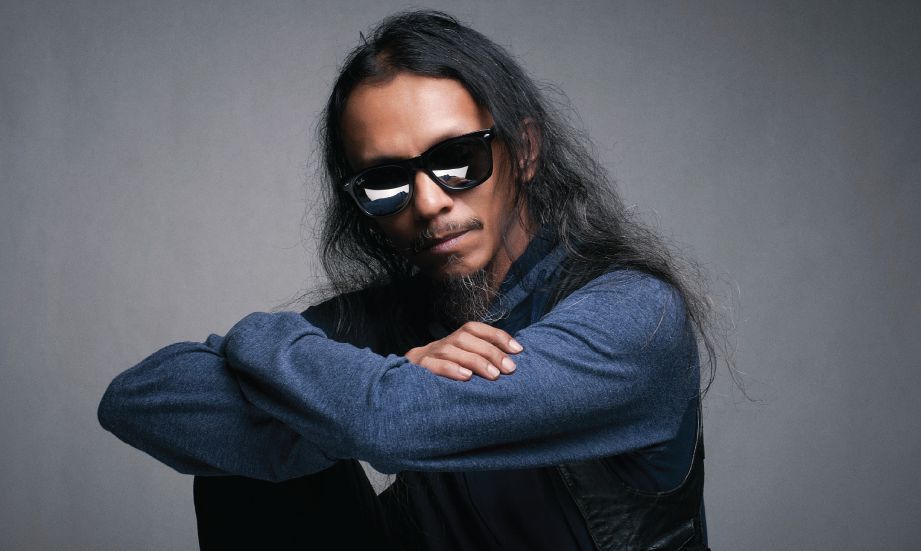 Instagram: saifulapek
Who wouldn't know Saiful Apek? One of the members of a well-known comedy troupe, Scenario, his talent was discovered in the first season of Sinaran Pasport Kegemilangan on TV3 in 1994. Famous with his trademark "Gitu-gitu" (Like that) he is also a founder Gitu-Gitu Production Sdn Bhd. Years of his involvement in the entertainment industry paid off as he is named for the Most Popular Star on Anugerah Bintang Popular Berita Harian in 2003.
8. Gajen Nad
A casual stand-up comedian who has been active for almost 8 years now. Gajen Nad journey as a comedian started off when he decided to participate in Monash Talent Night and from there, he received positive feedback and support from his friends which then lead his career to take off after his participation in a comedy show, Comedy Kaw Kaw. Unlike other stand-up comedians, Gajen Nad's principle is to make people laugh with his clean jokes which is a tough thing to do!
Facebook | Instagram | Website
9. Douglas Lim
Nominated for the Best Comedy Actor in the Asian Television Awards, Douglas Lim started off his career as a comedian in a sitcom called Kopitiam. Aside from being a comedian, actor and TV presenter, Douglas Lim is a founder of the Chinese Comedian Association of Malaysia which is one of the most successful stand-up comedy organisations. He is active in social media while getting tons of shares and likes with his witty jokes about our pandemic situation at the moment!
Twitter | Facebook | Instagram | Website